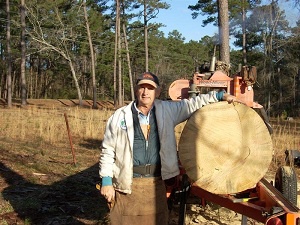 Knothole Sawmill, LLC

Lynn Davis, Master Sawyer
208 W. Meadowbrook Dr.
Brookhaven, Ms, 39601

email; knotholesawmill@gmail.com
Cell: 601-757-1681
Home: 601-833-1156
Marty: 601-320-5359

Thanks for taking the time to contact me. Please call on the phone, use the form below, e-mail or the Postal Service and let me know how I can help you.

Knothole Sawmill

Turning your logs into lumber at your location

Please note that I do not buy logs, nor saw on shares.

Due to the high number of Spam and Robo calls,if I do not answer please leave a message and I will return your call.

© Copyright 2010-2019
Knothole Sawmill, LLC - Hosting by Galaxy Host