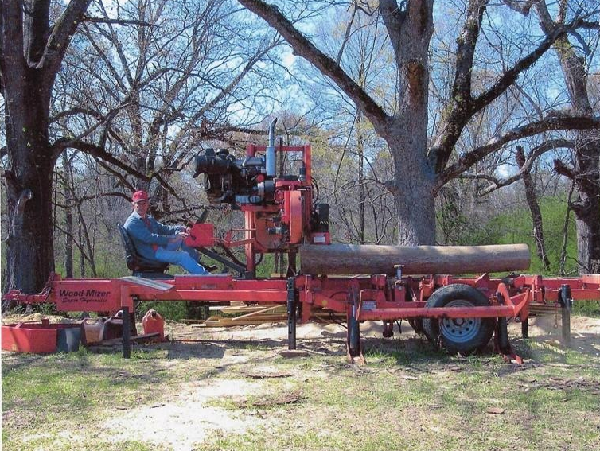 Knothole Sawmill

We bring the sawmill to your site and set it up near your logs. The sawmill's on board hydraulic features loads the logs and positions them on the mill for sawing.

Turning your logs into lumber at your location

My name is Lynn Davis. My son Marty, grandsons Ben, Luke and I have been satisfying my customer's needs with quality sawn lumber since 2002. During that time I have sawn lumber for homes, home additions, horse barns, sheds, fences and various other woodworking projects.

Meet the Sawyer:

© Copyright 2010-2019
Knothole Sawmill, LLC - Hosting by Galaxy Host

We are a portable sawmill service located in Brookhaven Mississippi

Every other year Wood-Mizer conducts a "Personal Best" contest in which Sawyers can enter various building projects that were completed with their sawn lumber. I entered projects in the Goodwill Category in both 2011 and 2013. I won 1st place both years and also won the overall "Peoples" Choice" award in 2013. Below is a video that Wood-Mizer made detailing my 2013 entry: